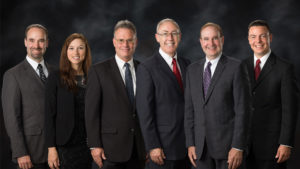 GRUPO DISTRIBUNA HEALTH CONTENT MANAGEMENT organization with more than 30 years of experience, incorporated in Bogotá- Colombia, Mexico City and Panama City. Committed with job creation, social performance and environmental protection. We work closely with, and are the steadfast partners of leaders in academic development in health.
Our products and services are currently present in more than 20 countries across the globe. During our time in business, we have been present in more than 800 medical congresses of primary importance at a national, international and global level where many of you will most probably have seen us. This presence has enabled us to build stronger partnerships and synergies in successful projects with more than 30 national and international Scientific Societies, Associations and Institutions worldwide, and also with the different stakeholders of the health sector (industry, Ministries, clinics and hospitals, among others). We reach out to the world from our business sites in Mexico City, Panama City and Bogota (headquarters).
As MANAGERS OF SPECIALIZED MEDICAL CONTENT, we develop innovative and diverse means and channels for the delivery of health content. These include:
Editing and editorial development of books, journals, monographs, protocols, guidelines, and distribution in printed format.
Editing and editorial development of books, journals, monographs, protocols, guidelines, and distribution in digital form (e-Books).
On-line education (E-Learning),(ovas).
Classroom education (courses, short workshops) (Edumed-Ems).
On-line congresses.
Webinars.
Corporate video production.
Production of digital periodicals.
Audio recordings.
Augmented reality (AR).
Mobile applications(APPS).
Translations.
Copyediting.
Animations.
Re-prints.
POP scientific material.
We support, develop and commit to each and every academic project entrusted to us, fully convinced of the wealth of our region. In Grupo Distribuna you will find an interdisciplinary team of friends and professional experts with varying innovative skills. With this unique capability, we are ready to offer our talent and expertise to help you build your own customized solutions.
We thank all our friends, allies and academic partners for their trust in our organization.
May God's blessings continue to come your way.
GRUPO DISTRIBUNA family.